The Namoi Valley Accommodation Search
For Cheap, Luxury or Discount Hotels around The Namoi Valley
Welcome to the Namoi Valley, a stunning region in New South Wales, Australia. This area is known for its beautiful landscapes, diverse wildlife, and fantastic tourist attractions. If you're planning to visit, you'll want to stay in one of the best accommodations in the area. Here are some of our favorites.
1. The Peel Inn
Located in the charming town of Nundle, The Peel Inn is a historic accommodation that dates back to the 1860s. This charming pub offers comfortable rooms with modern amenities, delicious pub grub, and a lively atmosphere. The Peel Inn is perfect for those looking for a unique and authentic outback experience.
2. The Crossing Motel
The Crossing Motel is a top-rated accommodation located in Narrabri, a bustling town at the center of the Namoi Valley. This motel offers comfortable and well-appointed rooms, a swimming pool, and friendly staff that will make your stay enjoyable. The Crossing Motel is the ideal place to start your exploration of the Namoi Valley region.
3. The Imperial Hotel
Located in Quirindi, The Imperial Hotel is a beautiful building that has been restored to its former glory. The hotel offers comfortable rooms with stunning views of the surrounding countryside, a restaurant serving delicious meals, and a friendly atmosphere that will make you feel right at home.
4. Yarrie Lake Tourist Park
If you're looking for a more rustic accommodation option, then Yarrie Lake Tourist Park is the perfect choice. This caravan park is located on the shores of Yarrie Lake and offers a range of lodging options, including cabins, caravan sites, and camping sites. The park also has a range of activities for guests, including fishing, kayaking, and hiking.
5. The Commercial Boutique Hotel
The Commercial Boutique Hotel is a stylish and modern accommodation located in the heart of Tamworth. This hotel offers spacious rooms with luxurious amenities, a rooftop bar, and a restaurant serving gourmet meals made from local produce. The Commercial Boutique Hotel is perfect for those looking for a luxurious stay in the heart of the action.
the Namoi Valley region in New South Wales, Australia, has some fantastic accommodation options. Whether you're looking for a historic pub, a modern hotel, or a rustic caravan park, there's an option to suit every traveler. Book your stay today and enjoy all that the Namoi Valley has to offer.
This is the worlds leading discount accommodation cross search engine

save up to 80%


This is the same set of services most travel agents use, Free to bookmark and share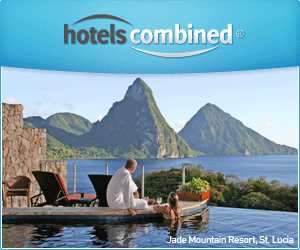 This is the site for The Namoi Valley New South Wales . Are you searching in the right Australian Region?
MOVE PORTAL